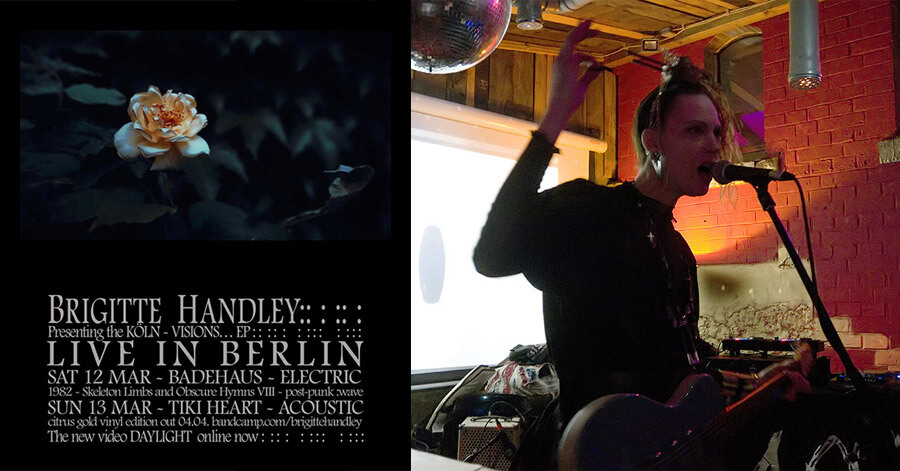 Die erste Ausgabe der Berliner Party "1982 – Skeleton Limbs and Obscure Hymns" des Jahres 2022 brachte auch deren ersten Live-Act, auf den ich mich schon seit langer Zeit geffreut habe – immerhin hatte ich BRIGITTE HANDLEY bereits zweimal verpasst, dank Stau und Überflutungen… also machte ich mich pünktlich auf den Weg ins Badehaus.
Nur mit ihrer Stimme, Gitarre und etwas Hintergrundsounds bewaffnet, lieferte Brigitte ein grandioses Set ab, mit Stücken ihrer Band THE DARK SHADOWS, und natürlich von ihrer EP "Köln Visions". Und trotz gelegentlicher Problemchen mit dem Soundsystem kamen die Songs gut rüber, und dem Publikum gefiel es sehr.
Fazit
Endlich wieder Livemusik, und auf diesen Gig hatte ih lange genug gewartet – auf das nächste Mal!

Fotos
Video-Playlist (2 Videos):