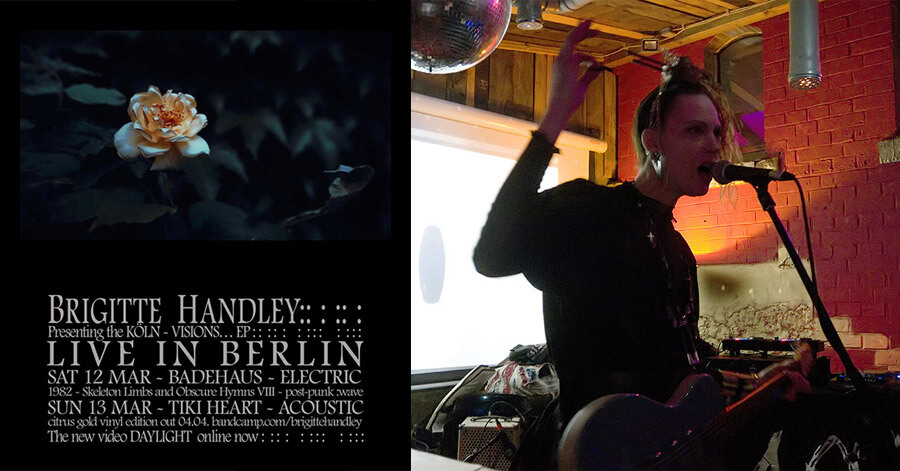 The first edition of Berlin's "1982 – Skeleton Limbs and Obscure Hymns" night in 2022 also had their first live act, that I was looking forward to seeing very much – after all, it was after missing BRIGITTE HANDLEY twice already due to traffic jams, and flooding… so I made it to the Badehaus in time.
Only armed with voice, guitar and some backing sounds Brigitte delivered a cracking set with some tracks from her band THE DARK SHADOWS, and of course from her EP "Köln Visions". And despite the sound system acting up a little at times the songs came across very well, and people liked it a lot.
Conclusion
Finally there are gigs again, and this one took me long enough to make – here's to next time!
Photos
Video Playlist (2 Videos):