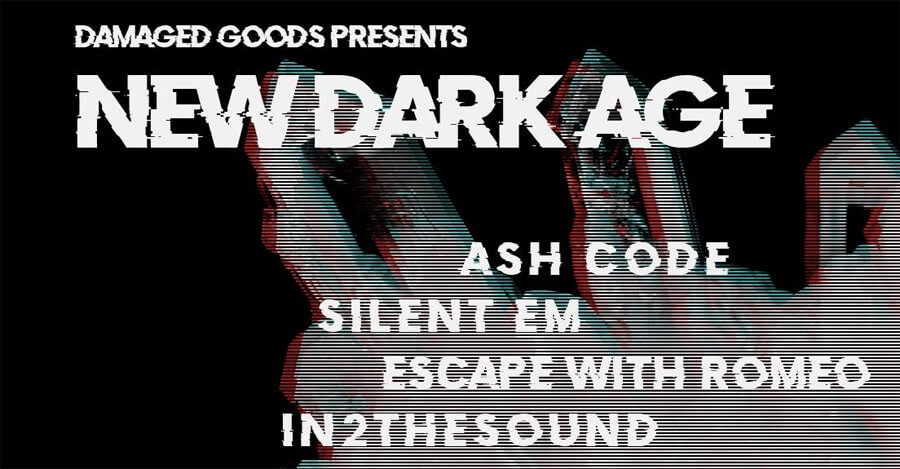 Am 27. Oktober 2018 präsentiert das Team der DAMAGED GOODS im Hamburger HAFENKLANG dein drittes Festival, diesmal unter dem Namen NEW DARK AGE.
SILENT EM aus New York ist ein Soloprojekt von Jean Lorenzo im Stil von Olschool EBM / Synthiepop.
ASH CODE sind dem Leser dieser eite wohl kaum unbekannt, das Postpunk-Familienunternehmen aus Rom ist immer sehenswert.
IN2THESOUND sind niemand geringeres als THE CONVENT mit Mike Dudley, dem originalen Drummer der Kultband THE SOUND, deren Show ganz im Zeichen der Band von Adrian Borland steht, der sich leider 1999 das Leben nahm.
ESCAPE WITH ROMEO (jeder kennt sicherlich den Hit "Somebody") sind im Rahmen ihrer Abschiedstour ebenfalls auf diesem Festival dabei.
Nach den Bands gibt es noch Musik aus der Konserve mit der DAMAGED GOODS Party.
Einlass 20 Uhr.
Datum/Zeit: Samstag, 27.10.2018, 20:00
Veranstaltungsort: Hafenklang • Große Elbstraße 84 • 22767 Hamburg
Kategorien: