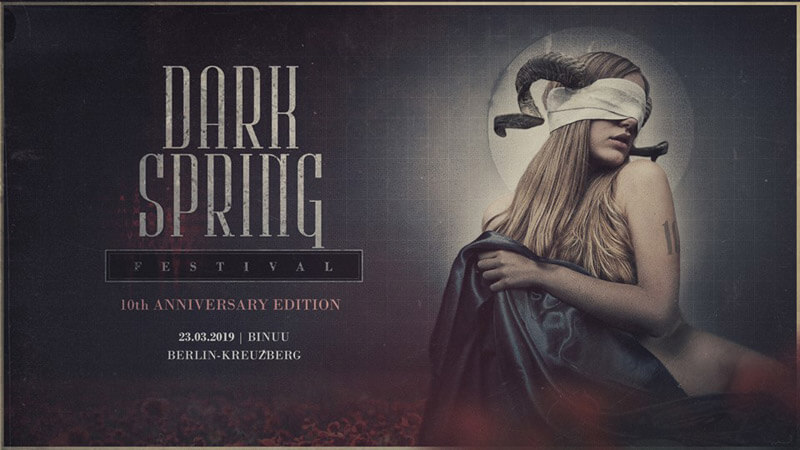 Das DARK SPRING FESTIVAL in Berlin feiert am 23. März 2019 sein zehntes Jubiläum. Wie immer teilen sich hochkarätige Bands die Bühne.
LIVE:
CHILDREN ON STUN (UK)
THEN COMES SILENCE (SE)
GOLDEN APES (DE)
WHISPERS IN THE SHADOW (AT)
THE FOREIGN RESORT (DK)
GIANT WAVES (RU)
Nach den Bands gib es noch eine Aftershow-Party mit den DJs Thomas Thyssen (Pagan Love Songs), Jürgen Jakob (Strobelight Records / Cold Beat Berlin) und Black Ossian (Dark Italy).
Datum/Zeit: Samstag, 23.03.2019, 18:00
Veranstaltungsort: Bi Nuu • Im U-Bhf Schlesisches Tor • 10997 Berlin
Kategorien: