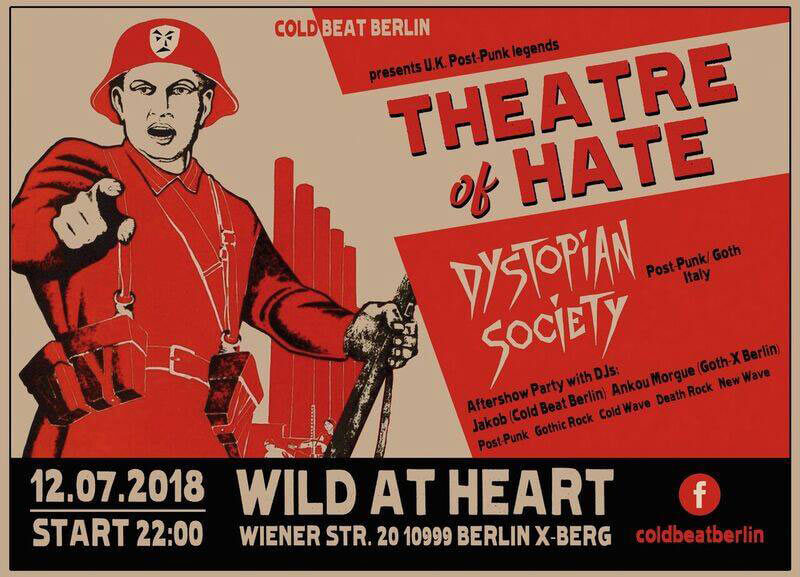 Eine Postpunk-Legende gab es am 12. Juli 2018 im Berliner WILD AT HEART zu sehen: Vor allem "Do You Believe in the Westworld" dürften viele aus den Clubs kennen – die Rede ist natürlich von THEATRE OF HATE.
Eröffnet wurde der Donnerstagabend von DYSOTPIAN SOCIETY. Die Italiener heizten dann bei sommerlichen Temperaturen den sehr gut gefüllten Club ordentlich ein.
THEATRE OF HATE zündeten anschließend ein Feuerwerk aus bekannten und weniger bekannten Stücken, und das Publikum war kaum noch zu bändigen. Der Club mutierte indessen zur Sauna 😉
Leider hatte ich den Tag darauf nicht frei und musste um 5:30 Uhr wieder raus, um direkt von Berlin wieder zur Arbeit zu fahren, daher konnte ich nicht zur Party danach bleiben.
Fazit: Konzerte in einer anderen Stadt in der Woche sind hart, aber machbar. Und in diesem Fall hat sich der Trip auf jeden Fall gelohnt!
Fotos
Video-Playlist (7 Videos):