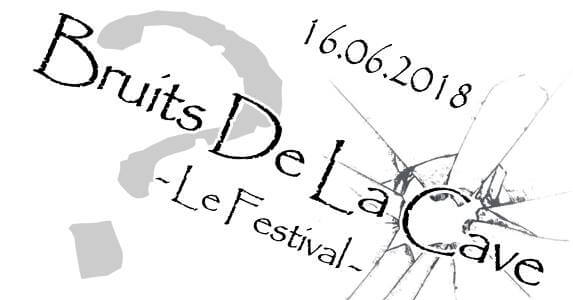 Das BRUITS DE LA CAVE Festival im BÉI CHÉZ HEINZ in Hannover fand dieses Jahr am 16. Juni statt.
Den Anfang machten THE BERNIE & THE JOERGI mit einer allerfeinsten 80s-Style-Trashpop-Show. An sich nicht so meins, live aber durchaus zu genießen!
Danach folgte die lokale Gothrock-Nachwuchsband WISBORG, die mich vom Gesang tatsächlich teilweise an die guten alten Passion Play erinnerten. Schöne, emotionale Show, und gut zu sehen, dass auch "junge Leute" noch sowas machen 😉
Bereits im Vorjahr dabei war DER NACHTPORTIER, der netterweise kurzfristig für den leider erkrankten ADAM USI eingesprungen war. Und wie schon im Vorjahr gab es atmosphärische Elektronik-Soundlandschaften in allerfeinster Qualität.
Was wäre ein Bruits de la Cave-Festival ohne französische Bands? NOVA ET VETERA waren für mich ein echtes Highlight, wo sonst findet man neben einem Schlagzeug noch eine Percussionistin mit Kesselpauke, Trommeln und einem Gong? Ja, ich mag Tribal-Drums!
Ganz ohne Schlagzeug ging es mit SIEBEN weiter. Matt Howden verzauberte das Publikum mit Geige, Looprecorder und teils sehr sozialkritischen Texten. Immer wieder erstaunlich, was ein Einzelner so fabrizieren kann!
Alte Freunde waren dann die zweite französische Band des Festivals, KATZKAB. Immerhin spielte die Vorgängerband Katzenjammer Kabarett vor inzwischen schon fast 13 Jahren auf der Outsider-Party in Braunschweig! Mit dem neuen Album "Le Syndrome de Diogène" im Gepäck wurde das "Heinz" dann auch ordentlich gerockt.
Es folgte noch eine Party mit den DJs Sioux'Boy, Hollow Skies und Cyberpagan, die Playlist davon gibt es HIER zum Nachlesen.
Fazit: Wie schon 2017 ein tolles kleines DIY-Festival, wir sehen uns im nächsten Jahr wieder!
Fotos
Video-Playlist (3 Videos):