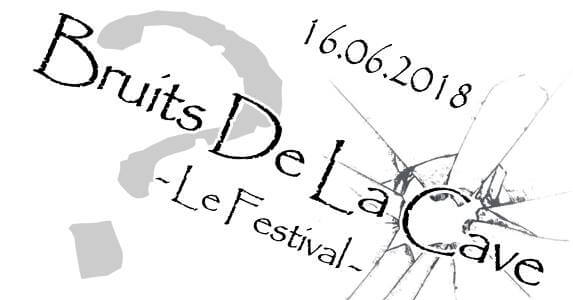 This year's edition of the BRUITS DE LA CAVE Festival at BÉI CHÉZ HEINZ in Hannover took place on 16th June.
THE BERNIE & THE JOERGI were on first with a fabulous 80s style trash-pop show. In general not quite my cup of tea, but a lot of fun live anyway!
Next came the local Goth Rock newcomers WISBORG whose vocals reminded me a bit of the good old Passion Play at times. Beautiful and emotional show, and good to see that "young people" still make this kind of music 😉
Already in the lineup the year before was DER NACHTPORTIER who filled in at short notice for ADAM USI who fell sick unfortunately. And just like in the previous year there were atmospheric electronic soundscapes in top quality.
What would a Bruits de la Cave Festival be without French bands? NOVA ET VETErA were a real highlight for me, where else can you get a drummer and a percussionist with kettle drum, more drums and a gong? Yes, I like tribal drumming!
Completely without a drummer the evening continues with SIEBEN. Matt Howden enchanted the audience with his violin, a loop recorder, and sometimes very socio-critic lyrics. It's always astounding what a single man can create!
Old friends were the second French band of the festival, KATZKAB. Their predecessor band Katzenjammer Kabarett played at the Outsider-Party in Braunschweig almost 13 years ago! With their new album "Le Syndrome de Diogène" in stock the "Heinz" was rocked in style.
The night was closed with a DJ set by Sioux'Boy, Hollow Skies, and Cyberpagan – you can find the setlist HERE.
Conclusion: Just like 2017, a fine little DIY festival, see you again next year!
Photos
Video Playlist (15 Videos):