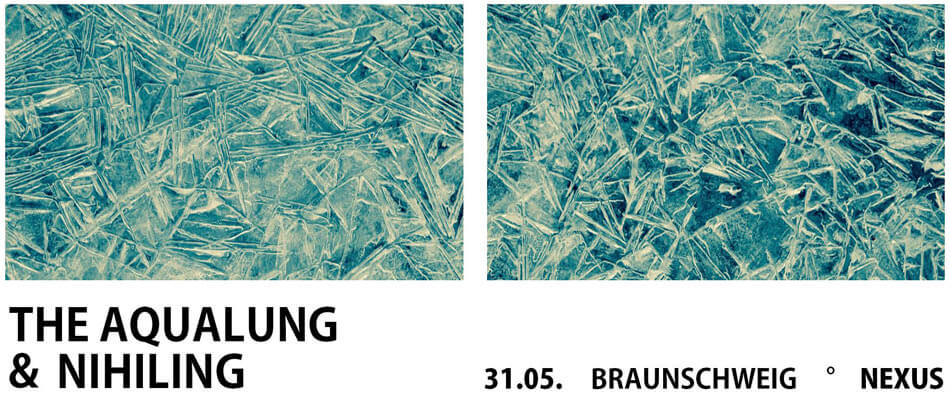 A nice Post Rock double feature was on the bill on 31st May 2018 at Braunschweig's NEXUS.
From Osnabrück and Berlin come THE AQUALUNG. Their songs have been influenced by 90s Alternative and sometimes also show Metal elements, but are all in all quite multi-layered and have a lot of variety.
NIHILING from Hamburg had played at the Nexus already in 2014 (I have a photo gallery for that gig), and this time the mixture of Post Rock and Indie could thrill the audience once again.
Conclusion: two great bands in a great club, and all this without much travelling – I like this 🙂
Photos
Video Playlist (4 Videos):