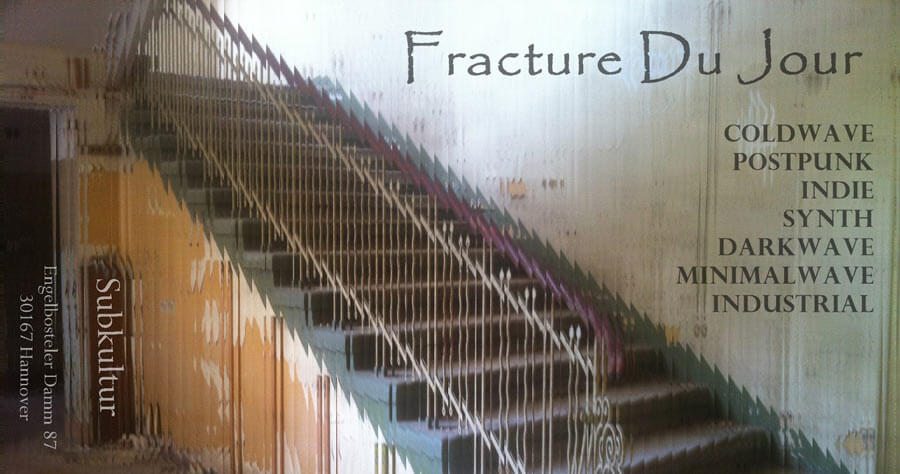 Unlike the usual Wednesday the FRACTURE DU JOUR will take place on a Friday on 20th July 2018 – good news for everybody who couldn't come due to work or had to leave early.
As usual there will be obscure, forgotten or loved tracks from the areas of Coldwave, Postpunk, Synth, Darkwave, Minimal Wave, Industrial and the like.
Resident DJ Hollow Skies has invited Cyberpagan (death-rock.de / Kabinett Konträr) to do a guest slot this time.
Datum/Zeit: Friday, 20.07.2018, 22:00
Veranstaltungsort: Subkultur • Engelbosteler Damm 87 • 30167 Hannover
Kategorien: