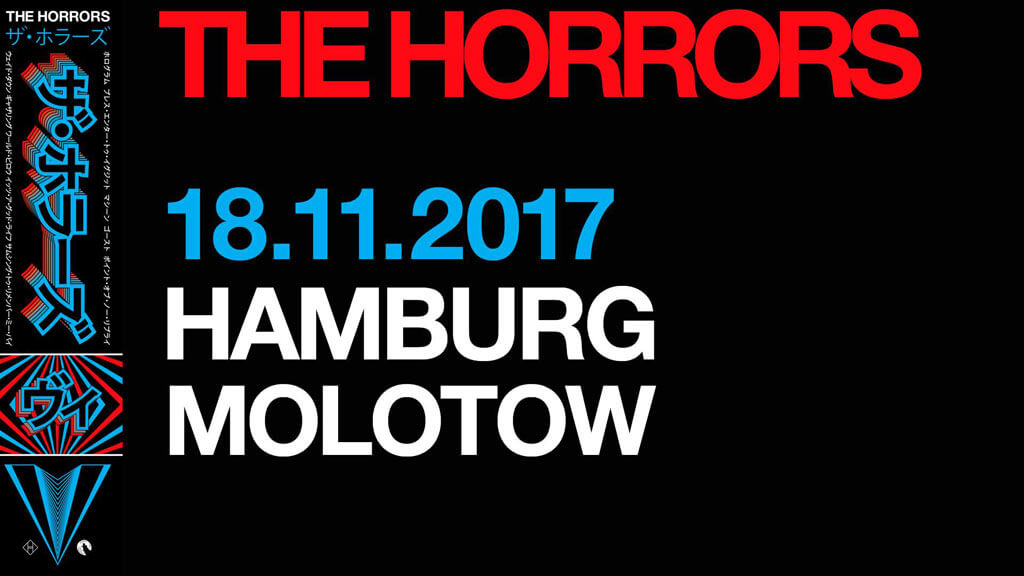 On 18th November 2017, THE HORRORS paid the good old Molotow club in Hamburg a visit.
But first, MUERAN HUMANOS came on stage, whose mix of Synth Wave with some Krautrock elements never fails to amaze me. Additionally, the duo is a great example that gigs with only 2 people on stage don't have to be static and dull. Top!
Then finally THE HORRORS with a great mix of older tracks and material taken from their latest album "V" – and that almost exactly six years after my last Horrors gig (19th November 2011 in Vienna). The audience celebrated the band – only the vocals were mixed a bit too low for my liking.
Photos
Video Playlist (5 Videos):