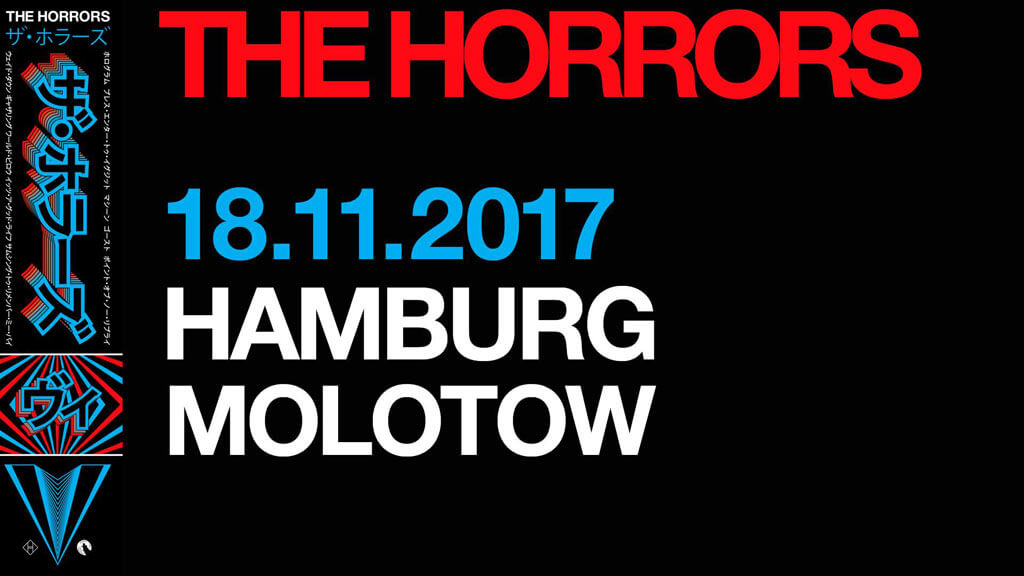 Am 18. November 2017 gaben sich THE HORRORS im altehrwürdigen Molotow in Hamburg die Ehre. Grund genug, der Hansestadt mal wieder einen Besuch abzustatten.
Zunächst kamen aber erst einmal MUERAN HUMANOS auf die Bühne, deren Mix aus Synthwave und Krautrock-Elementen mich immer wieder begeistert. Ausserdem sind die beiden ein schöner Beweis, dass ein Konzert mit nur 2 Menschen auf der Bühne nicht steif und öde sein muss. Top!
Danach schließlich THE HORRORS mit einem prima Mix aus älteren Stücken und Material vom neuen Album "V" – und das fast auf den Tag genau 6 Jahre nach meinem letzten Horrors-Gig (19.11.2011 in Wien). Das Publikum feierte die Band – lediglich der Gesang war für meinen Geschmack etwas zu leise abgemischt.
Fotos
Video-Playlist (5 Videos):