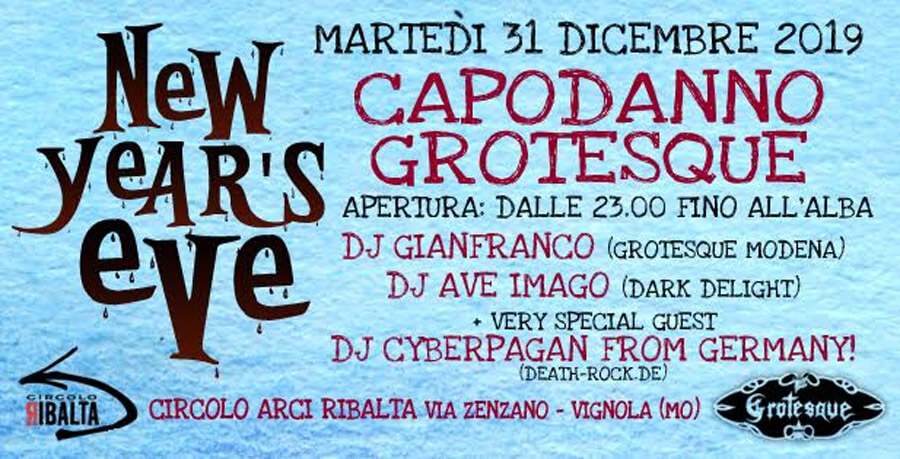 For the fourth time the team of GROTESQUE MODENA is presenting their New Year's party at Circolo Ribalta.
It starts at 9:00 pm with a New Year's Eve meal, and on 11:00 pm the real party starts with toast and Panettone / Pandoro at midnight. After that there will be a mix of Dark Wave, Post-Punk, Minimal Wave, Gothic Rock with:
DJ GIANFRANCO (Groteske Modena)
DJ AVE IMAGO (Dark Delight)
DJ CYBERPAGAN (Death-rock.de) Special Guest from Germany!
Admission: 10 Euro.
Datum/Zeit: Tuesday, 31.12.2019, 21:00
Veranstaltungsort: Circolo Arci Ribalta • Via Zenzano 4 • 41058 Vignola
Kategorien: