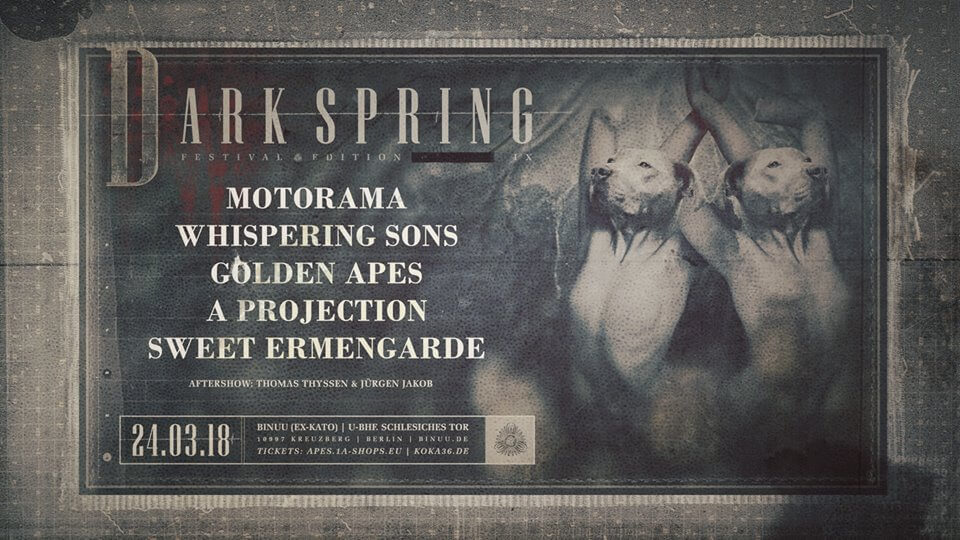 The ninth DARK SPRING FESTIVAL in Berlin will take place on 24th March 2018. As at the previous editions, some top-notch bands will share the stage.
LIVE:
MOTORAMA (RU)
WHISPERING SONS (BE)
GOLDEN APES (DE)
A PROJECTION (SE)
SWEET ERMENGARDE (DE)
After the bands there will be a club night with DJs Thomas Thyssen (Pagan Love Songs) & Jürgen Jakob (Strobelight Records / Cold Beat Berlin).
Datum/Zeit: Saturday, 24.03.2018, 18:00
Veranstaltungsort: Bi Nuu • Im U-Bhf Schlesisches Tor • 10997 Berlin
Kategorien: