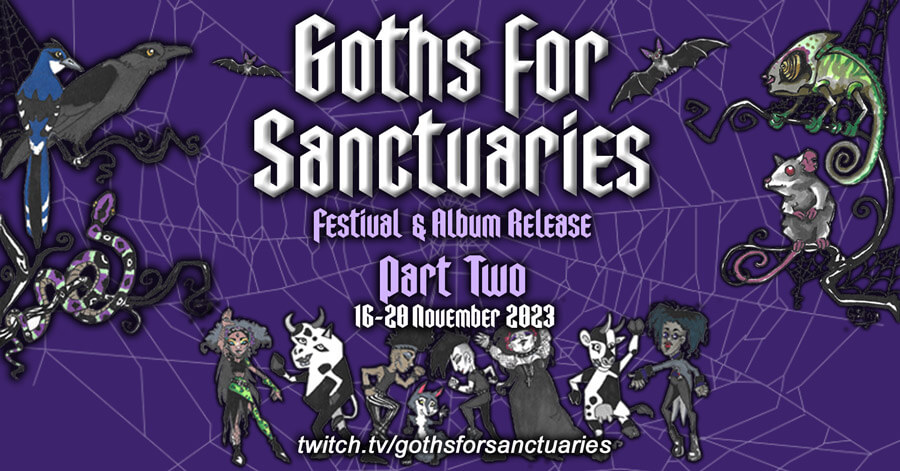 Part two of the event!
Again, a selection of international Goth and Alternative DJs will do some live sets, augmented with video performances from old and new bands and artists.
Of course, don't forget the Goths for Sanctuaries compilation album, available as a digital download on Bandcamp.
All proceeds will be going to the amazing Heartstone Animal Sanctuary in Ireland.
To stay up to date with all the news, please follow Goths for Sanctuaries on Facebook, and also the Events Page.
Facebook Event
Stream on Twitch
Datum/Zeit: Thursday, 16.11.2023 - Monday, 20.11.2023, Ganztägig
Kategorien: