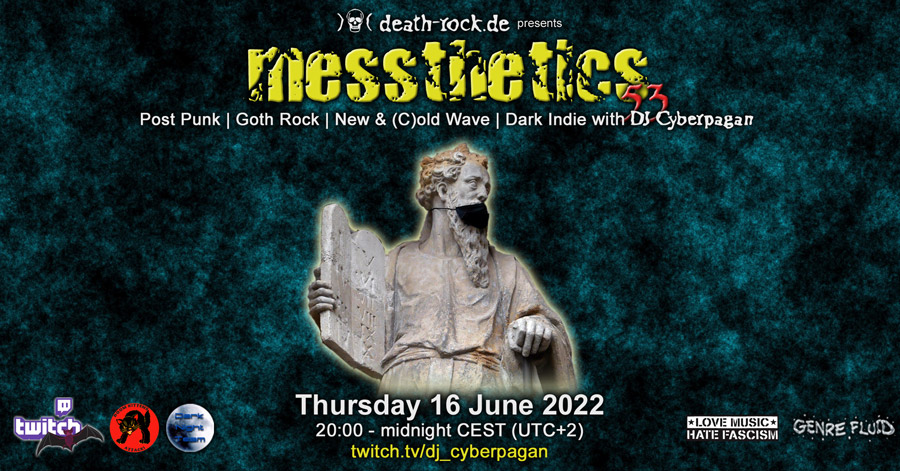 Post Punk | Goth Rock | New & (C)old Wave | Dark Indie
Since I've still tested positive for bloody Covid, a visit here by DJ SISTER PAIN (Bolivia) is of course out of question… I will just do a stream alone then!
Sorry, but health comes first.
The 53rd Thursday "messthetics" livestream will start on 16th June 2022 at 20:00 (CEST / UTC+2).
Facebook Event
Stream on Twitch
Datum/Zeit: Thursday, 16.06.2022, 20:00 - 23:59
Kategorien: