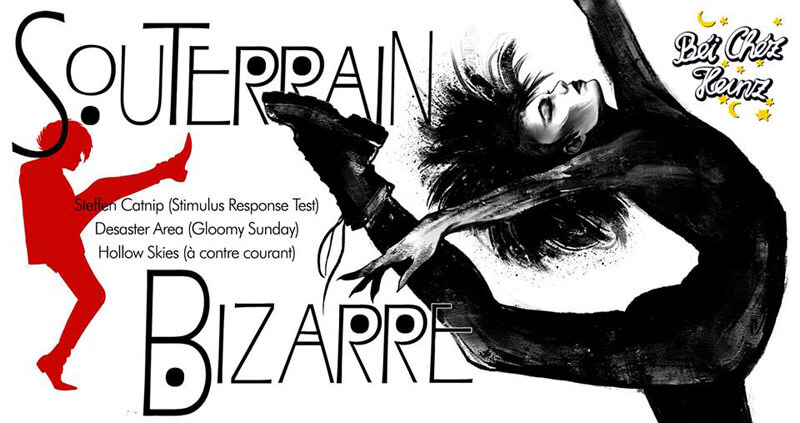 For the fifteenth time it's SOUTERRAIN BIZARRE again at Béi Chéz Heinz in Hannover. The third party this year will feature the usual danceable, counter-current, dark, bright, beautiful, loud, and crazy mix of Wave, Postpunk, Minimal, Indie Electro/Indietronic, Industrial, Punk, NDW, and Alternative.
DJs:
Hollow Skies (à contre courant),
Desaster Area (Gloomy Sunday)
Steffen Catnip (Stimulus Response Test).
Datum/Zeit: Saturday, 15.12.2018, 22:00
Veranstaltungsort: Béi Chéz Heinz • Liepmannstraße 7b • 30453 Hannover
Kategorien: