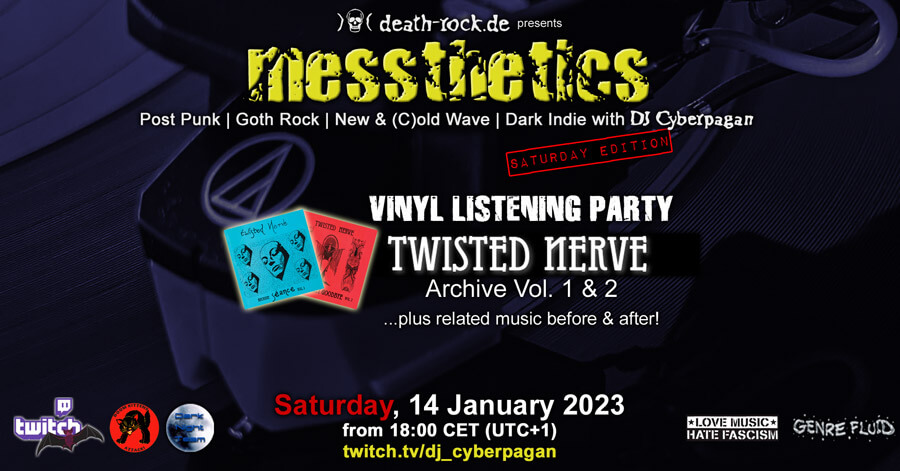 Post Punk | Goth Rock | New & (C)old Wave | Dark Indie
VINYL LISTENING PARTY:
I will play the albums "Séance (Archive Vol. 1)" and "Never Say Goodbye (Archive Vol. 2)" by TWISTED NERVE in their entirety plus fitting music before and after!
14 January 2023 at 18:00 (CET / UTC+1).
Facebook Event
Stream on Twitch
Datum/Zeit: Saturday, 14.01.2023, 18:00 - 21:00
Kategorien: