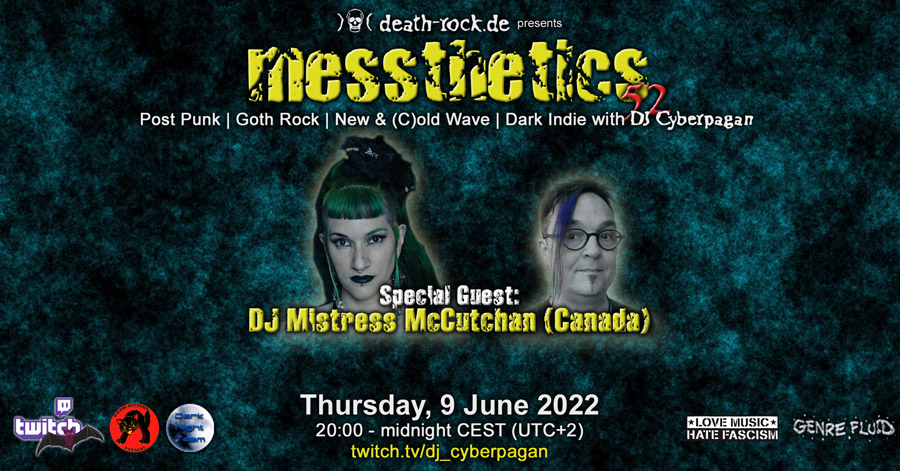 Post Punk | Goth Rock | New & (C)old Wave | Dark Indie
SPECIAL GUEST: DJ MISTRESS McCUTCHAN (Prophecy / Toronto – Canada)!
Mistress McCutchan is visiting, and so we seize the opportunity to stream live from the same room!
The 52nd Thursday "messthetics" livestream will start on 9th June 2022 at 20:00 (CEST / UTC+2).
Facebook Event
Stream on Twitch
Datum/Zeit: Thursday, 09.06.2022, 20:00 - 23:59
Kategorien: