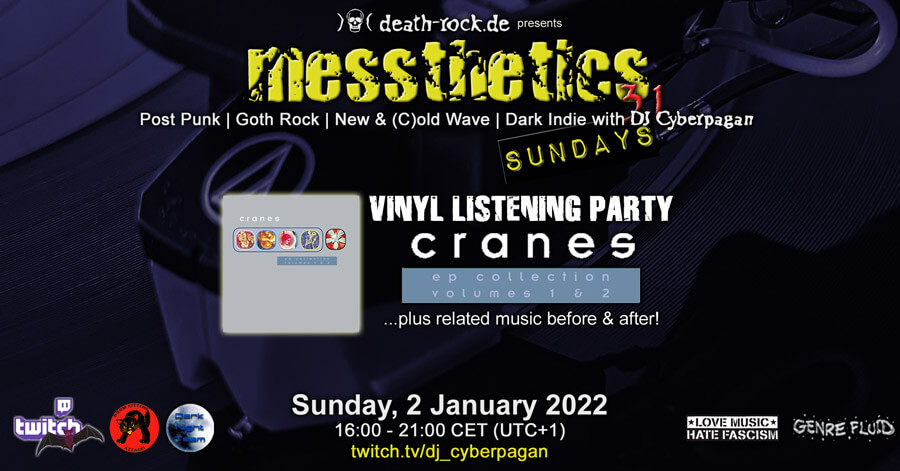 Post Punk | Goth Rock | New & (C)old Wave | Dark Indie
VINYL LISTENING PARTY:
I will play the 3 LP box set "EP Collection Vol. 1 & 2" by CRANES in its entirety plus fitting music before and after!
The 31st Sunday "messthetics" livestream will start on 2nd January 2022 at 16:00 (CET / UTC+1).
Facebook Event
Stream on Twitch
Datum/Zeit: Sunday, 02.01.2022, 16:00 - 21:00
Kategorien: