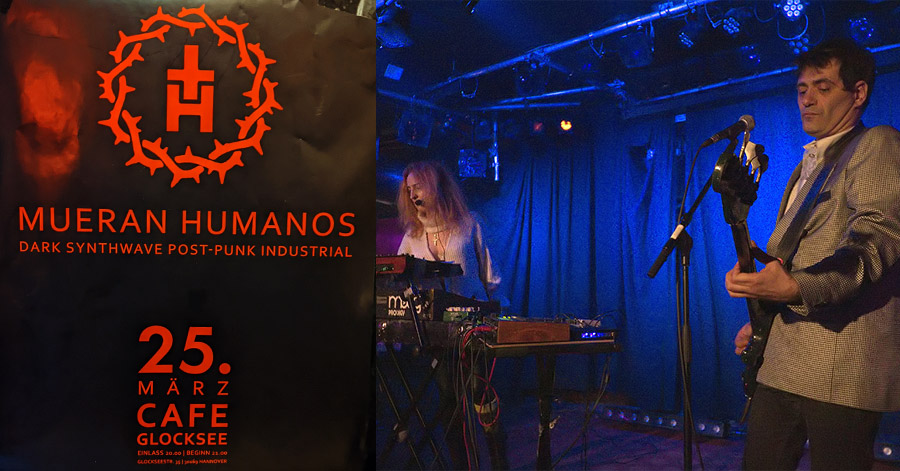 On 25 March it was time for my first "local" gig of 2022. While our KABINETT KONTRÄR club night is still waiting to be resurrected, gigs are starting over again. This one was originally planned for May 2020, and almost two years later MUERAN HUMANOS finally hit the stage of Hannover's Café Glocksee.
The Berlin-based Argentinian duo played a solid set of tracks from their three albums ("Mueran Humanos", "Miseress", and "Hospital Lullabies") plus a few new tracks, and their energy on stage quickly engulfed the audience – if people had their way the gig would have been a lot longer. Carmen Burguess' synths, Tomas Nochteff's bass and alternating or joint vocals just work perfectly. My personal highlight was one of my favourites, the brilliant "Horas Tristes".
Conclusion
A great band in one of my favourite venues – hope to see Mueran Humanos again soon, and also that club nights at Café Glocksee will be up again!
Photos
Video Playlist (3 Videos):