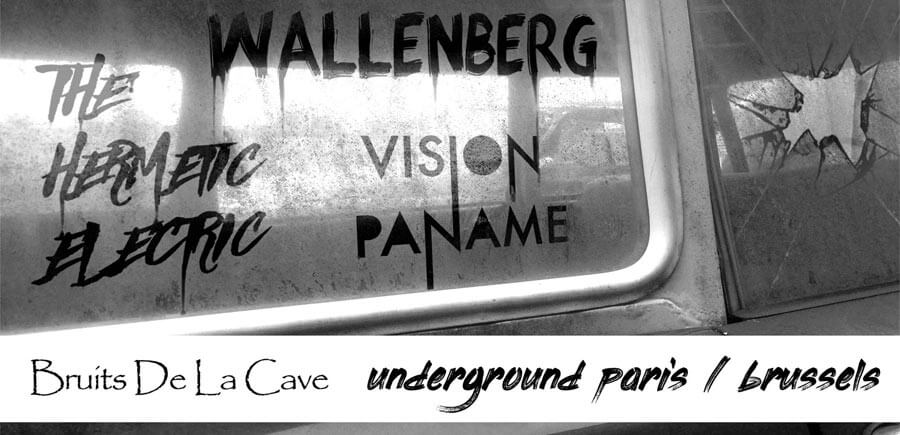 Under the name UNDERGROUND PARIS/BRUSSELS, the Francophile promoters of BRUITS DE LA CAVE have invited three French-speaking bands to the Subkultur club in Hannover on 12th May 2018.
VISION PANAME come from Paris. Their self-titled "Wave Club" style is pretty much a wild ride through electronic pop music of the 1980s, and a guarantee for good vibrations.
The second band of the night, THE HERMETIC ELECTRIC, come from Namur and Brussels in Belgium. Their style is somewhat quieter, but very atmospheric Coldwave which I can imagine on a bill with bands like Winter Severity Index.
Headliners were a French band again. WALLENBERG have been active – with intermissions – since 1983. The Post Punk band with Punk roots are a trio now after several lineup changes with Hervé (vocals), Jean-Marc (guitars), and Rrose (bass) and have rocked the house in style this night.
Conclusion: Three gread gigs in a cool location. Kudos to the Bruits de la Cave team!
Photos
Video Playlist (7 Videos):