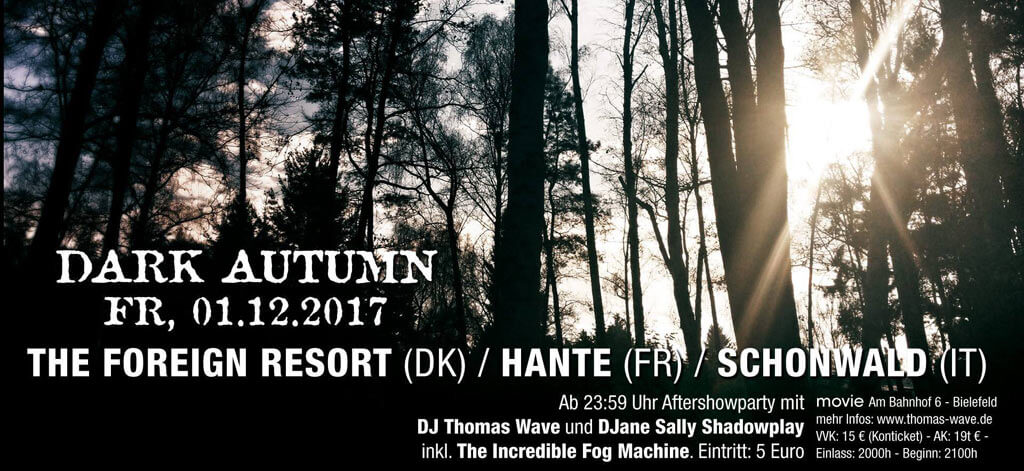 On December 1st, 2017 the Movie in Bielefeld saw the third DARK AUTUMN. This time, three rather different acts have been on the bill
The evening started with THE FOREIGN RESORT from Denmark, who managed to amaze the audience even at this rather early hour with their Indie Rock / Post Punk.
Up next were SCHONWALD from Italy. The duo with their cold wave made with guitar, synths and vocals got quite a few people dancing.
Headliner was HANTE:, a very talented solo artist, who did an impressive demonstration of her capabilities.
After that there followed a rather promising club night, but I had to leave soon to get my train back – it's been a long day…
Potos
Video Playlist (6 videos):