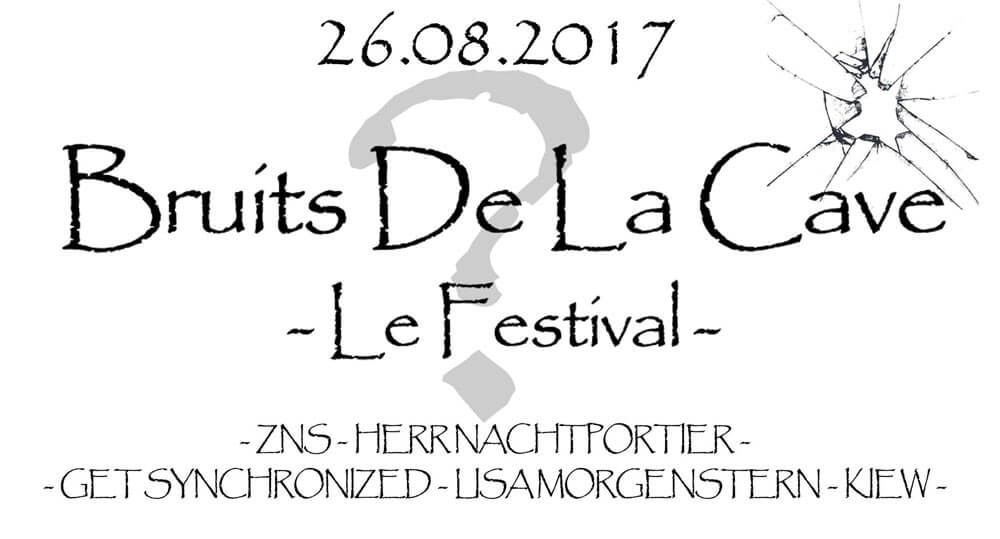 On 26 August 2017 the first "Bruits de la Cave" festival took place in Hanover's well-known club "Béi Chéz Heinz". Following the concept of the "A contre courant" club nights, a colourful selection of music was on the bill, and it turned out to be a beautiful little DIY festival.
The opener was the ColdSynth-Wave project DER NACHTPORTIER from Hanover with nice cool atmosphere. I hope there will be more to listen to soon!
Band number two were ZNS who sped up the pace significantly. It had been 10 years since the list time I saw them lie! Upbeat Indiepostpunk from Hanover, tis is fun!
Up next was a little fashion show by the label "Re-Agenz".
The middle spot was filled by GET SYNCHRONIZED who once more showed that the heritage of bands like Joy Division or Heaven 17 is far from dead yet.
After that, LISA MORGENSTERN was something completely different with her beautiful songwriter-with-piano style.
Final band (per definition there was no headliner) were KIEW with their Noise-Industrial, and even though it was getting late they managed to get people moving.
After the bands there was an after-show night with nice music by DJs Hollow Skies, Thymian, and Sioux'Boy. But since the festival started already at 4:00 p.m., I chose to start my way back home shortly before 2 o'clock.
So what remains is the hope for a second edition next year!
Photos
Video Playlist (10 videos):