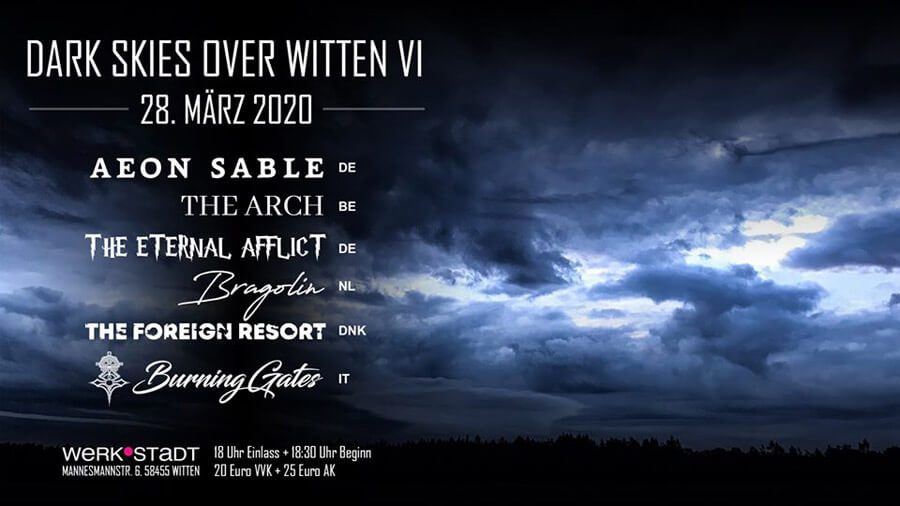 For the sixth time already the DARK SKIES OVER WITTEN festival will take place on 28th March 2020. Sixgreat bands will share the stage at WERK-STADT.
LIVE:
THE ARCH (BE)
AEON SABLE (DE)
THE ETERNAL AFFLICT (DE)
BRAGOLIN (NL)
THE FOREIGN RESORT (DK)
BURNING GATES (IT)
After the bands there will be an after-show party.
Doors: 6:00 pm, start 6:30 pm
Datum/Zeit: Saturday, 28.03.2020, 18:00
Veranstaltungsort: Werk-Stadt Witten • Mannesmannstraße 6 • 58455 Witten
Kategorien: