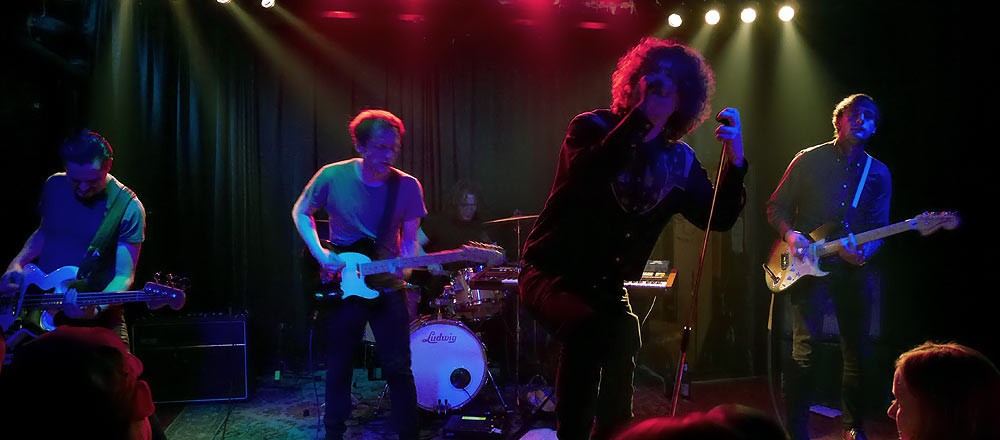 On 13th February there was an interesting gig once again as pasrt of the "Ruby Tuesday" series at Café Glocksee in Hannover. This Tuesday night, AUTOBAHN from Leeds were on.
From the start the five-piece band brought a great energy on stage. It's good to see when younger bands use guitar, bass and drums instead of clicking it all together on a computer. And this band does it really well – finest UK Post Punk.
Conclusion: Great music in a nice location (it's the home of KABINETT KONTRÄR after all!) – this is when you gladly put a fiver into the hat!
Photos
Video Playlist (3 Videos):