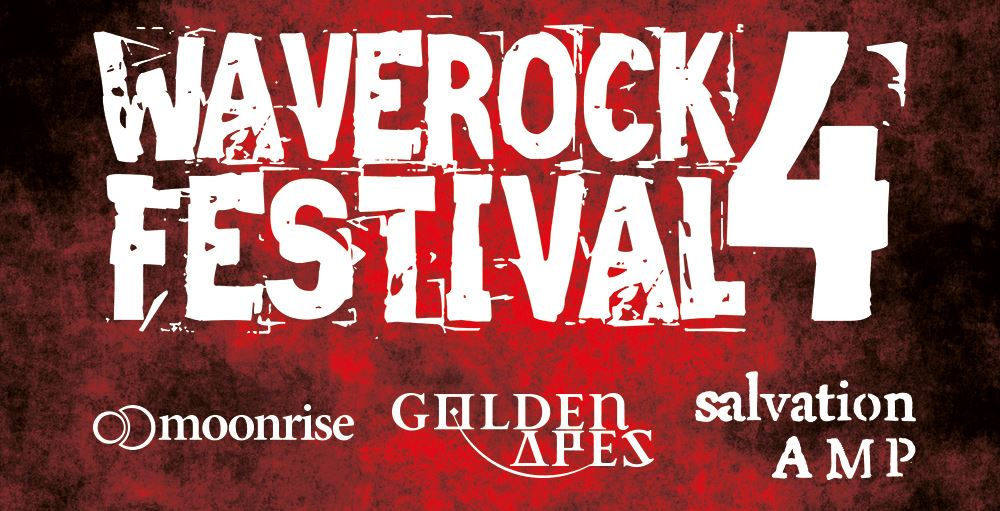 On 3rd February 2018, the fourth edition of the WAVE ROCK FESTIVAL took place in Hamburg. The venue was the "Stellwerk" inside Hamburg-Harburg station. It made a train user very happy to only have to go up a flight of stairs to stand in front of the club!
Opening band were SALVATION AMP. The band from Detmold is – in my opinion – one of the best contemporary Goth bands from Germany, and so tonight's show was great once again. Bass player Caveman was ill and had been replaced by his son who did a very good job – get well soon Caveman!
Second band were MOONRISE from Hamburg. The band has been around for more than 20 years now, but I never got to see them live so far. Their style is very nice dark rock, and the delivery was marvellous.
Third band were GOLDEN APES from Berlin who once again showed that they know how to combine beautiful melodies with the great voice of singer Peer.
Conclusion: Small but great mini festival in perfect location with nice people – keep it up!
Photos
Video Playlist (8 Videos):